Pirkkalaiskirjailijat ry: A MEETING OF WRITERS ALIVE AND DEAD – an anniversary of literature from Pirkanmaa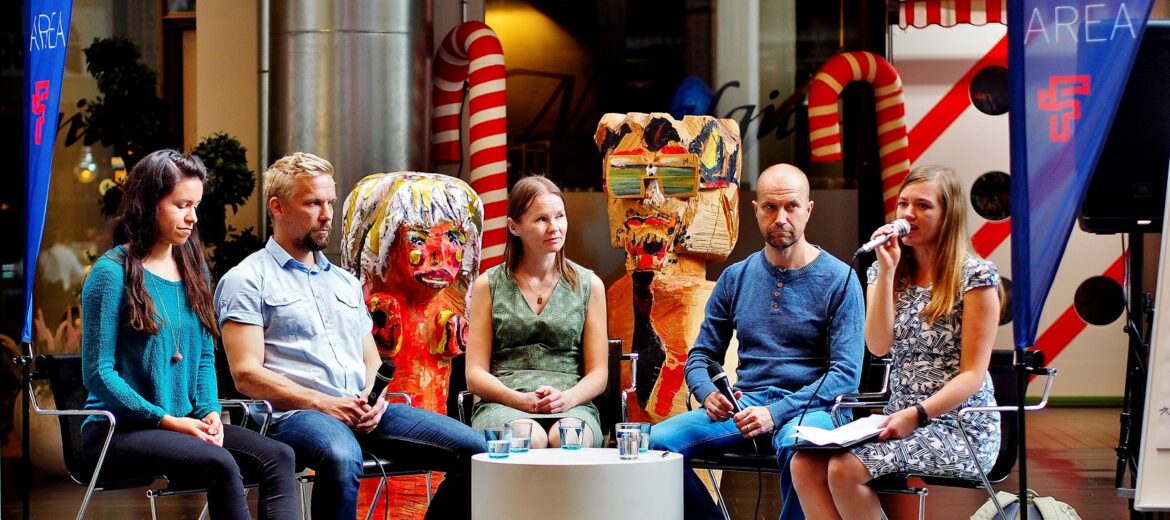 The Meeting of Writers Alive and Dead project will bring to life the successful history of literature from Pirkanmaa, and at the same time, give a voice to present-day authors. The Association Pirkkalaiskirjailijat ry will produce the series of events in honour of the association's 80th anniversary.
The ten literary evenings to be implemented in 2023 will showcase history side by side with new literature involving different themes, genres, and trends.
The series of events will start at the Tampere Book Fair on Sunday 4 December 2022 with the theme Changing Tampere through the eyes of writers. Writers Kari Aronpuro, Päivi Alasalmi and Johanna Sinisalo, who are members of the Association, will discuss the theme with Kirsti Kuronen and, at the same time, talk about their relationship with the city and its literary history.
During the year of the anniversary in 2023, literary evenings will be held, with topics ranging from working class literature to modernism and children's literature. Among the topics to be discussed are the legacy of realism, Väinö Linna, Kalle Päätalo and Lauri Viita, the strong poets Eeva-Liisa Manner, Väinö Kirstinä and Mirkka Rekola, as well as the beloved children's and youth literature authors Kirsi Kunnas and Anni Polva.
The dates and venues for the literary evenings will be published no later than at the beginning of 2023.