GUERRILLA LIGHTING – Lighting guerrillas take Hiedanranta!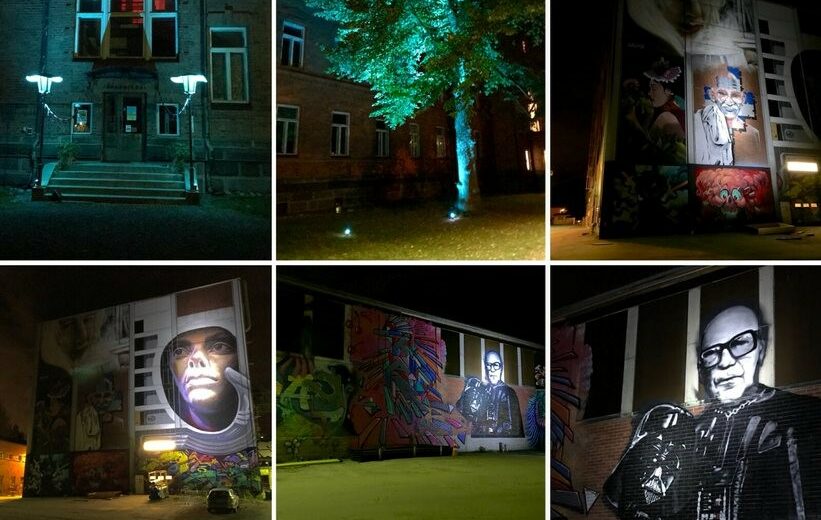 A guerrilla lighting event will be held in Hiedanranta, Tampere on Wednesday 14 December 2022. The light procession, which is open to all, will last for about an hour, and during it, objects in Hiedanranta will be seen in a completely new light.
The Guerrilla Lighting event is a method developed by English lighting designer Martin Lupton where urban spaces can be occupied quickly and efficiently with light. The idea is to stimulate discussion about lighting in our environment. People carrying the lights at these events are called lighting guerrillas. The lighting guerrillas will come, illuminate and leave again without leaving a trace.

At this event too, lighting guerrillas dressed in black will illuminate four objects in the area, but only briefly. The start location and time of the light procession will be revealed closer to the time, and the route and the objects will only be revealed on the spot.
Join us for a special light event and try out painting with light during the event!
The event is part of the Operation Pirkanmaa project, which is a legacy project of the European Capital of Culture application process for the years 2022–2024. The lighting will be designed by lighting designer Annukka Larsen from WSP Finland Oy and design students. The event is being organised in cooperation with Hiedanranta Tampere, the Architects' Guild of Tampere and Tampere University of Applied Sciences. The event is being supported by iGuzzini Finland Oy and WSP Finland Oy.