Dance Theatre MD: RAIL2DANCE – A Dancing Train Journey Through Europe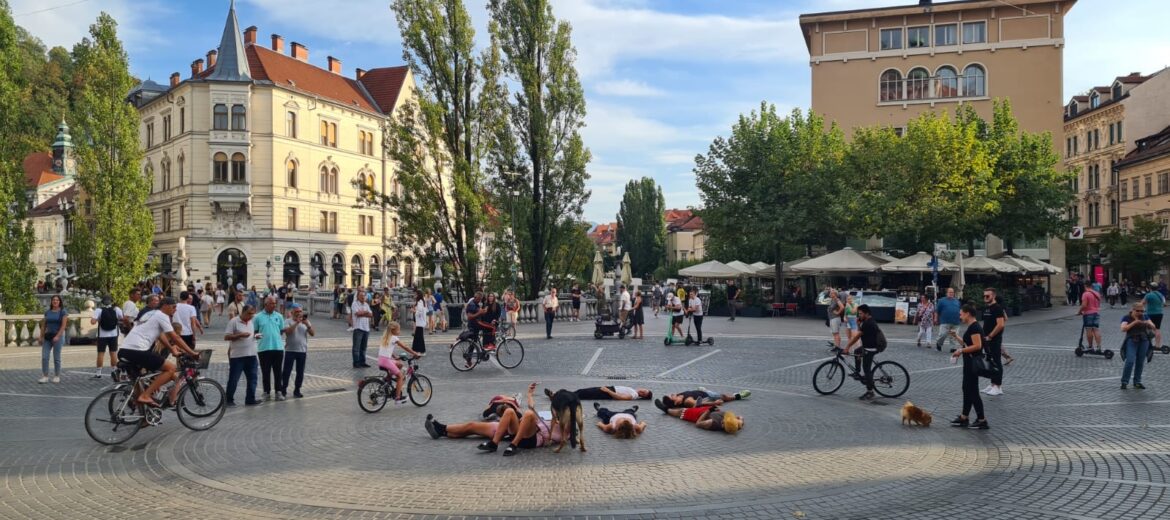 Dance Theatre MD is one of the partners involved in the international two-year Rail2Dance project, which began in September 2022. This year, the partners received Creative Europe funding for the project. The main applicant is the ballet company of the Städtische Theater Chemnitz, and other partners are Plesni Teatr from Ljubljana and Norrlandsopera from Umeå.

The Rail2Dance project explores the city and its public spaces as dance venues. At the same time, the project explores how the dancers' relationship with their audience is formed when performing in public spaces.

The network develops tools for preparing dance performances in public spaces. The idea is to share the information generated in the project throughout its duration, and the final result will be an open digital toolbox for preparing performances in public spaces.
At the heart of the project is the 40-day train journey of five artists across Europe, which will take place in the spring of 2023. The artists will stop at residences along the way and stage performances near train stations. The group will start its journey in Tampere and tour through Vaasa, Umeå, Malmö, Nuremberg, Chemnitz, and Maribor to Ljubljana.
The choreographic mentor of the project is Anthony Missen (Company Chameleon, Manchester, UK). Dance Theatre MD has selected dancers Laura Chambers and Patrik Riipinen from Tampere to be part of the six-member core group.

The project was already included in the Tampere26 Capital of Culture application process under the working title of Dance@Station.

Link Rail2Dance presentation on the web page of Chemnitz Theater / Ballet
Link Rail2Dance presentation on the web page of the Plesni Teater Ljubljana