City of Tampere: THE MEANWHILE USE SCHEME – Providing temporarily vacant spaces for cultural use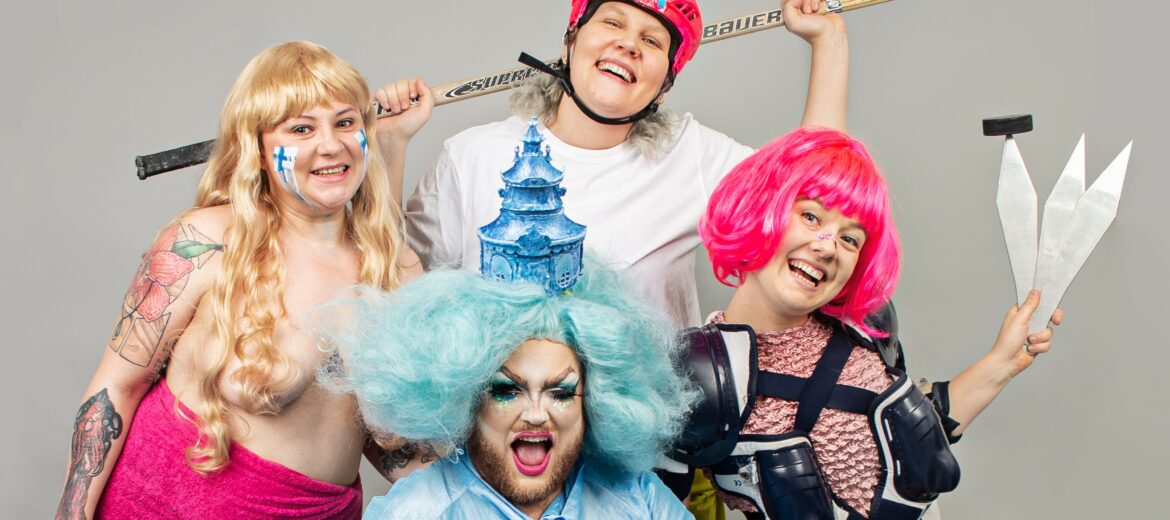 In conjunction with the Tampere26 European Capital of Culture bid, circus and theatre director and vanguard community artist Meri-Maija Näykki proposed developing a meanwhile use scheme in Tampere. The scheme has since been piloted and is now being implemented.

"Temporary spaces meet the real needs of freelancers and the principles of bringing art to the people even better than permanent ones," Meri-Maija Näykki wrote in her project proposal for the Capital of Culture bid.
Based on this idea, the city of Tampere began exploring the possibilities of a meanwhile use scheme as part of developing the city's cultural spaces. The idea was seen as a way to contribute to new ways of undertaking arts and culture projects, adding to the varied range of cultural offerings in the city.
Operation Pirkanmaa carried out a pilot project with Meri-Maija Näykki and the Täsmäteatteri theatre group in the vacant premises at Tampere Bus Station in January 2022. The Narttu Live (traslates to "Bitch Live") project brought a live feminist multipurpose arena and a pop-up exhibition to the vacant space.
Playing on the name of the brand new Tampere sports arena, Uros Live, which literally translates as 'Male Live' (the venue was later re-named 'Nokia Arena'), this immersive art experience naturally included an ice-hockey rink, a penalty box, a feminist casino, a hotel, a locker room occupied by a trans man, and a public sauna welcoming all people as they are. The shirts of feminist icons were hung from the ceiling.
How will the Meanwhile Use Scheme be continued?
Based on the reception of the Täsmäteatteri performance and the pilot project carried out by Meri-Maija Näykki, the scheme will be put into long-term practice. The experts of the city facilities, services and cultural events will select vacant spaces suitable for cultural use and everyone can apply for access. Selected applicants will be able to use the spaces rent-free for a fixed period of time on certain pre-set terms.
The vacant spaces can be used for artistic work, for example, events, workshops or exhibitions. The underlying idea is to provide as much freedom as possible for the artists to organise activities and define the contents of those. The scheme has already raised interest outside Tampere as well.
The first application round will be open until 3 April 2022. More information (in Finnish):
Kulttuurin Välitilat [Tampereen kaupunki – Kulttuuri ja vapaa-aika – Kulttuuri – Kulttuurin tekijöille – Kulttuuritilojen kehittäminen]