SirkusRakkausPumPum: COLOUR UP PIRKANMAA – Street Art Encouraging Participation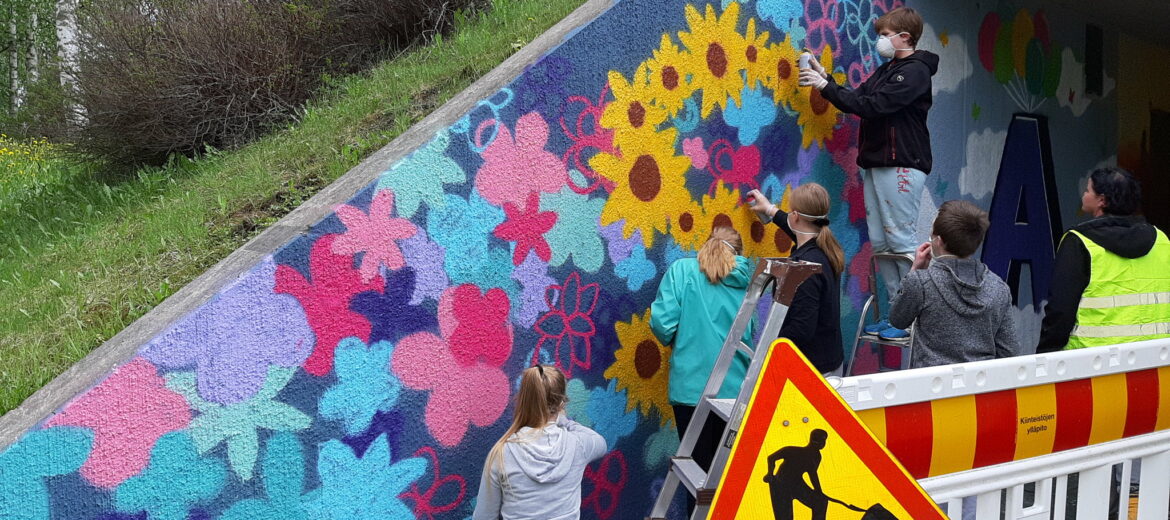 The Colour Up project will be extended from Tampere to the surrounding municipalities in the Tampere Region.

The children's culture association SirkusRakkausPumPum makes inclusive, participatory street art that is suitable for residents of all ages. Residents can participate both in planning and creating the artworks, with guidance from the professionals of course.
This allows the residents and the artists to collaborate to cheer up the residential environment with murals. The murals can be placed in underpasses, on electricity boxes and other real estate or suitable areas. The number of participants can vary on a case by case basis from a few people to even a few hundred.
SirkusRakkausPumPum is an award-winning cultural association that has done similar participatory street art projects across Finland that have had over 7,000 participants. The activities are being carried out by street art and culture professionals.
The events organised by the association emphasise equality and making street art together brings together people from different backgrounds in a ground-breaking way.

Pictures on the Flicrk account
SirkusRakkausPumPum in English