Nirunaru Puppet Theatre: PLASTIC RAPIDS – Puppetry, Video Art and Arts & Crafts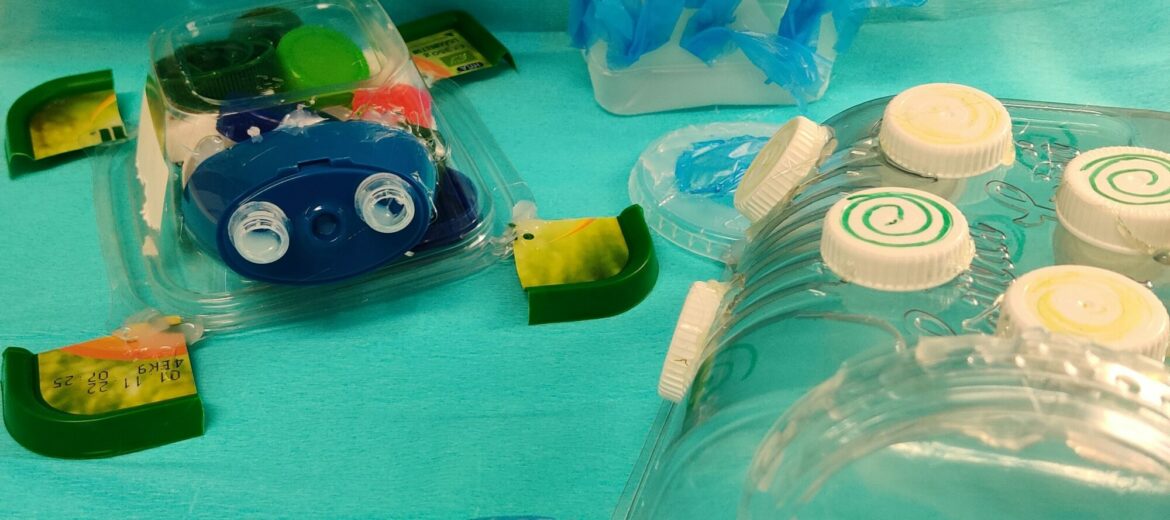 Schoolchildren will build fish, jellyfish, water fleas, crabs or anything living in water from recycled plastics at environmental and art education workshops.
Aquatic organisms will learn to swim as if they were actually in the water. Their movements will be photographed and animated, and eventually, the videos will be merged into a larger video collage. In reality, these plastic organisms will stay away from actual bodies of water and end up in recycling. The workshops will also discuss what kind of plastic waste is generated in our everyday lives and how it should be recycled.
The Plastic Rapids pilot workshop will be organised as part of the afternoon club activities of Tampere University Hospital's Hospital School in cooperation with the License to Have a Hobby project in the autumn of 2022. A larger series of workshops is planned for the spring of 2023. The project will be run by puppeteer Henrika Nieminen together with the Nirunaru Puppet Theatre.

https://www.instagram.com/plasticrapids/