Kaarikoirat & Tampere Film Festival: SKATE X TAMPERE FILM FESTIVAL – Films and discussions on skateboarding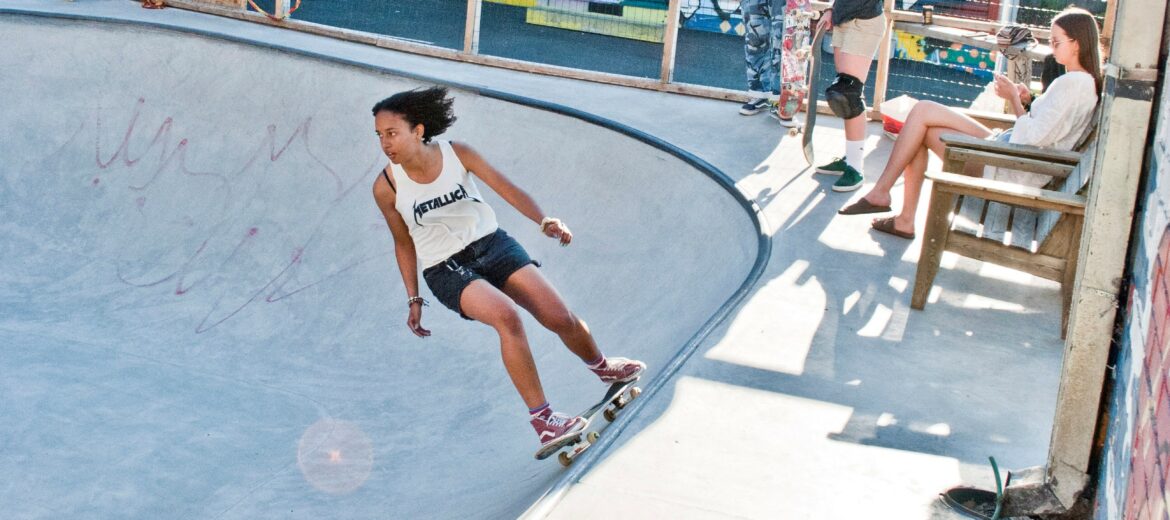 What would the skateboarding scene be without skateboarding movies? The collaboration between skateboarding association Kaarikoirat and the Tampere Film Festival dives right into the heart of the sport.
The Tampere Film Festival skateboarding programme includes two screenings of short films and one feature film. In addition to the so-called 'core' skater films aimed at active skaters, the screenings include fictional stories set within skateboarding culture, experimental skater art films, as well as documentaries popularising skateboarding culture. The focal themes are humanity, community, identity, perseverance and challenging oneself.
On Sunday 13 March, the Kuivaamo cultural centre at Hiedanranta will host an event, which will include a panel discussion on the themes of equality and creating a safe space within the skateboarding scene. And, of course, there will be free skateboarding and skateboard coaching available for skaters of all ages and skill levels. The event is free and open to all. The panel discussion (in Finnish) will be streamed on the Tampere Film Festival Facebook page.

Skateboarding | Tampere Film Festival

More information about the event (in Finnish) here.