Cultural Cooperative Uulu: FOREST FOLK – Concerts in Nature Combine Culture with Ecological Travel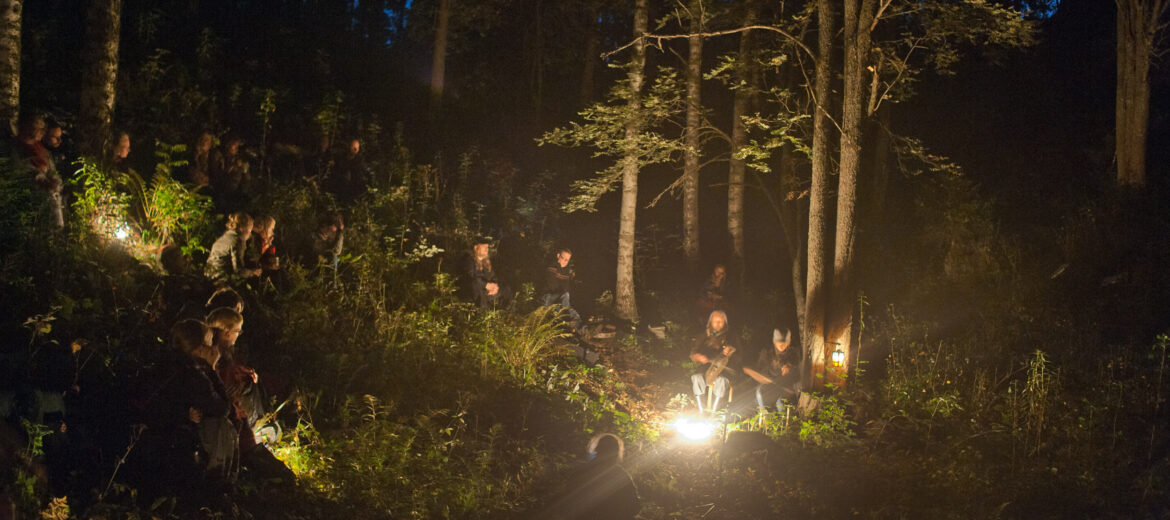 Performing arts experiences in Tampere Region's nature destinations in the form of music and craftsmanship.
Uulu's Forest Folk is a series of concerts in nature that combines hiking, craftsmanship and culture. The concert series aims to enrich the culture of performing arts and maintain its diversity. In nature's own arenas, spectators can enjoy the forest's atmosphere and fruits, which creates a sensitive setting for the performances.
The performers will include top artists such as Leija Lautamaja and Pekko Käppi. All performances will be acoustic, so that the concerts will not overpower the sounds of nature, but will settle to be part of the natural landscape.
A pilot concert in Tampere will be recorded as both audio and video. That will then be processed into a professional quality video, which municipalities can use for advertising nature travel destinations and for increasing awareness of the areas. The video compilation will also provide beautiful experiences for those who cannot make it in person – and it is meant to inspire people to go out in nature and perhaps also to make music there.

For more information: www.uulu.fi/metsafolk