Open Call for Cultural Happenings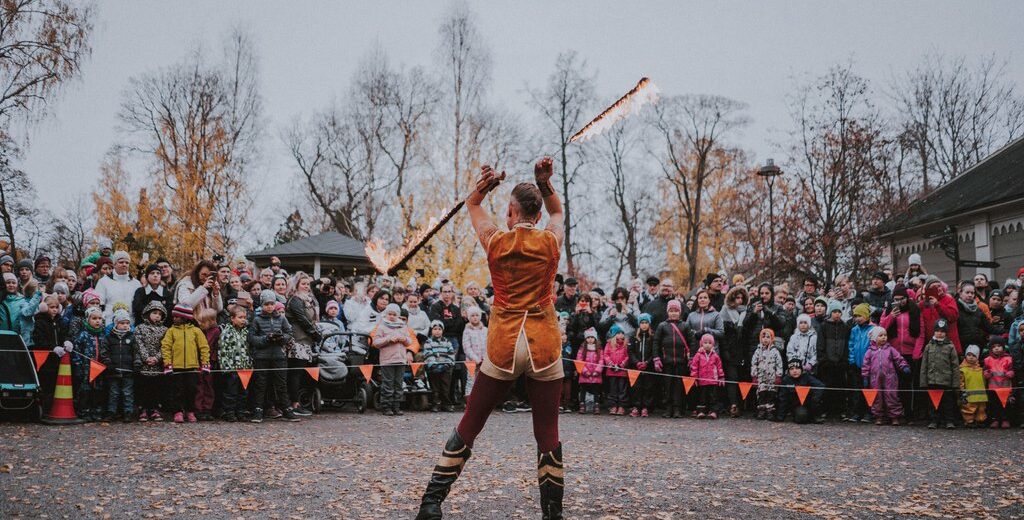 Open Call for Cultural Happenings was closed on 2nd of June 2022. ///

Operation Pirkanmaa is holding an open call for Cultural Happenings to take place across Tampere Region's municipalities.
Between 2022 and 2024, Operation Pirkanmaa will continue the legacy of the Tampere26 ECoC bid and help implement numerous culture programmes planned during it. Now, the project has announced the first call for new cultural content. This open call will lead to over 60 cultural happenings in the Tampere Region from August to December 2022.
Operation Pirkanmaa's Cultural Happenings have no admission fees, are open to everyone, can be participatory workshops or expressions of different art forms, and will take in place Tampere and elsewhere across the region. Their purpose is to increase cultural activity for the region's locals in their everyday lives, as well as to enable previously planned ideas or artworks to be implemented in new environments.
– During the pandemic, many professionals working in the arts have had to cancel their plans, and many already developed or practiced creations have never seen the light of day. Cultural Happenings are one method of bringing these artworks or at least parts of them to the public, says Project Manager of Operation Pirkanmaa, Ilona Kyykoski.
Operation Pirkanmaa is calling for concepts of three different sizes. A remuneration of 1,500, 4,500 or 9,000 euros will be paid for each of the chosen events. A total of nearly 200,000 € has been reserved for this. The network of Tampere Region's heads of culture will select which concepts will be implemented. The call is open until 2nd June 2022.
INSTRUCTIONS FOR APPLYING
Apply with your own programme idea to be a creative behind one of Operation Pirkanmaa's Cultural Happenings!
Operation Pirkanmaa has announced the first call for new cultural content. Through this open call for applications, we will help organise over 60 Cultural Happenings in Tampere and elsewhere in the Tampere Region during 2022. These will be undertaken as purchased services, and remuneration will be paid on presentation of an invoice. Operation Pirkanmaa's Cultural Happenings have no admission fee, are open to everyone, and can be participatory workshops or expressions of different art forms. Their purpose is to increase encounters with culture in the everyday lives of the region's locals, as well as to enable previously planned ideas or artworks to be implemented in new environments. The region's cultural operators can also use it to experiment with new forms of their art, if they so wish.
Who can apply and what can they offer?
192,000 € has been reserved for this programme of events. The happenings will be carried out in three fixed price categories:
• 41 happenings of 1,500 euros (total 61,500 €)
• 21 happenings of 4,500 euros (total 94,500 €)
• 4 happenings of 9,000 euros (total 36,000 €)

VAT will be added to the sums where applicable. The final number of events may differ from the plan.
Municipalities' representatives will select proposals from professionally operating cultural associations, companies, working groups and individual artists with invoicing capabilities. The concept can be a performance, a series of performances, a small event, a show or an environmental work of art. We are especially looking for previously planned and/or practiced works or ideas, which can be made available to the public for them to experience in a new environment. Completely new content is also welcome.

Date, place and arrangements of the happening
The concepts must be complete works and productions that can be carried out independently. The programme proposer will give a preliminary date and place for the event, which the proposer will confirm and specify after being selected.
At the application phase, the time and place can be given in general terms, such as:
• "A puppet theatre performance in August"
• "A candle path in the woods in November"
• "A choir tour of service centres"
• "Participatory environmental artwork in Koskipuisto park on Tampere Day"

You can also give a specific time and place, if these have already been agreed. The creator of the happening will independently arrange all place reservations, permits and notices, and be responsible for safety of the event and copyright payments etc. An exception to this are outdoor events in Tampere, for which Operation Pirkanmaa will procure permits to use street/park space with one collective notice. Creators can ask for help from culture service representatives (please note summer holiday absences) for the locality where their performance will take place.
Most of the performances will be organised in Tampere, but some of them will be brought to other municipalities, 1-4 events per municipality. You can offer your programme in a specific municipality or municipalities or across all of them.
Selection criteria and process
Tampere Region's municipalities' heads of culture will select the programme in June. When making decisions we will value:
• New kinds of and/or easily accessible event venues
• Quality content
• Professional conduct
• General ease of implementation
We require that all proposals follow principles of equality and sustainability. An even division of localities and fields of art is also sought in the selection process. The same proposal will be selected for implementation no more than three times in different municipalities.
Contacts for the municipalities will get in touch with selected event creators, after which they can finalise the time and place of the event. The creators will notify Operation Pirkanmaa of the confirmed time and place using an online form, which will also function as a written agreement for the Happening between the purchaser and the creator.

Payment of remuneration
Event remuneration is fixed for each size category. Send the invoice after the cultural happening has taken place. The sum should cover all costs of the programme, such as pay, travel expenses, materials, daily allowances etc. The remuneration will be paid only upon presentation of a e-invoice. We only accept invoices from organisations that are in the prepayment register and are paying for YEL insurance. The creators are required to have a certificate of YEL insurance (insurance company and number). After the happening has taken place, the creators will fill in a short report form, on which they give an estimate of the number of attendees, among other things. The concept creators will be given the e-invoicing address in an automatic reply to the report. The City of Tampere's terms of payment are 21 days from invoicing.

Communication
The happening creators will make a notification about the selected events in the event calendar at tapahtumat.tampere.fi (add your own event in the right upper corner). On the notification form, select "Operation Pirkanmaa", so that the events are automatically brought across to Operation Pirkanmaa's web pages. In August, Operation Pirkanmaa will make a collective advertisement and announcement of the events noted in a calendar, as well as promote the happenings across social media and in newsletters, on the basis of material supplied by event creators. The municipalities that will host the happenings will participate in marketing via their own channels. The creators will communicate about the happenings using their own communication channels.

Schedule
• 13th May to 2nd June: Open call for applications
• 7th June: Project proposals are relayed to selection team
• 8th to 17th June: Representatives of municipalities make their decisions and get in touch with creators
• By 31st July: Event creators confirm dates and places using the online form and notify them in the event calendar at tapahtumat.tampere.fi
• 1st August to 31st December: Happenings take place
• By 31st December: Reporting and invoicing